Motion Graphics, also known as Motion Graphic Design, is a dynamic and rapidly evolving field. So much so that when you look for courses and colleges on the subject, you see different options and courses with very little advice or guidelines. However, there are limiting factors to consider before applying for a course, and this article will help you decide.
What to Expect While Applying For a Course in Motion Graphics
When applying for a course in motion graphics, it is crucial to be aware of the different aspects that will be assessed. Below are some essential factors to remember: 
Portfolio: A portfolio is a great way to showcase your skills and talent in motion graphics. Be sure to include various examples demonstrating your range and abilities.

Interview: The interview process is another important factor to consider when applying for a course in motion graphics. Be prepared to discuss your experience, skills, and goals for the future.

Cost: Be sure to research the cost of the motion graphics course before applying. This will help you budget and plan accordingly. For instance, ubi academy offers scholarships like the olive India scholarship programme 2022-24.

Read more(https://ubi.academy/scholarship-program/)

Time commitment: Motion graphics courses can be demanding, so it is vital to know the time commitment involved before applying. Make sure you have the time and energy to complete the coursework successfully.
When you're ready to take your motion graphics skills to the next level and apply for courses, there are a few essential factors to keep in mind. Here are a few things to consider when narrowing down your choices:
Location: Do you want to study online or in person? Consider your location and whether you're willing to travel.

Course Length: How long do you want the course to be? Some programs offer shorter, intensive courses, while others last several months.

Cost: Ensure you understand the financial investment required for the course you're considering.

Curriculum: Research the curriculum to ensure it covers the topics you're most interested in.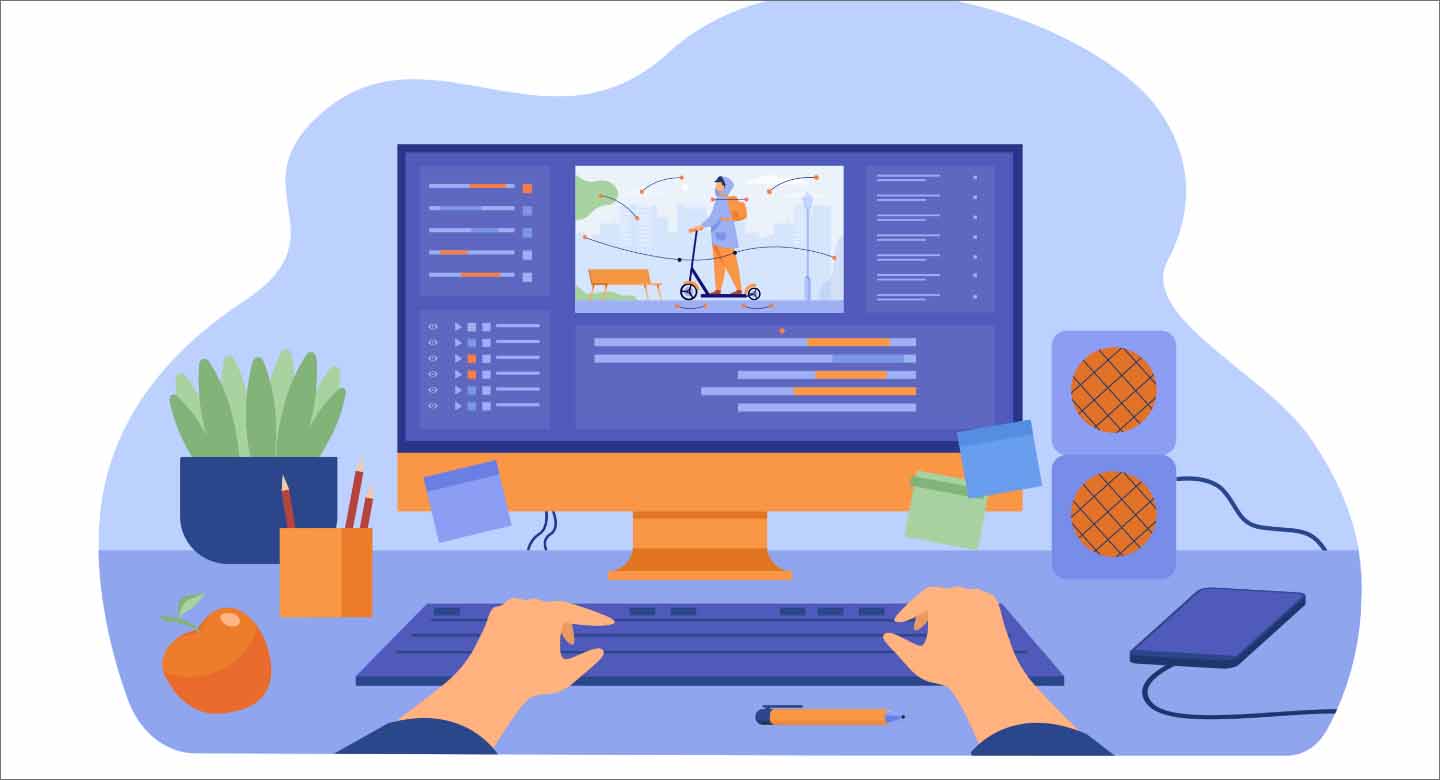 The demand for motion graphics designers is increasing every day. With the rise of new technology, businesses are looking for ways to grab attention and stand out from the competition. That's where you come in! As a motion graphics designer, you have the skills to create unique visuals that grab attention and communicate messages effectively.
If you're thinking about studying motion graphics, now is the time to apply! Consider these when applying for courses:
Entry requirements – Most courses will require a basic understanding of graphic design principles. If you don't have any previous experience, don't worry! There are plenty of introductory courses available that will teach you the basics.

Course content – When choosing a course, ensure it covers the topics you're most interested in. Many studies offer a broad overview of motion graphics. In contrast, others may focus on specific areas such as animation or 3D design.

Course delivery – Will the course be delivered online or in person? Suppose you're not able to attend classes in person. In that case, plenty of online courses can be completed at your own pace.

Cost – Make sure you understand the cost
Paths after a Diploma or Certificate
There are a few things to consider when deciding what to do after getting a diploma or certificate in motion graphics. One option is to continue your education and get a degree in graphic design or animation. This will give you a solid foundation in your study area and make you more marketable to potential employers. Another option is to get a job in the industry right away. Many companies are always looking for talented individuals with fresh ideas, so this could be a fantastic way to get your foot in the door. There are also freelance opportunities available for those who want to work independently. Whatever path you choose, make sure you are passionate about it and always continue learning new things to stay ahead of the curve.
When you're ready to take your motion graphics skills to the next level, there are a few critical factors to consider. Make sure you choose a program with small class sizes, experienced instructors, and a curriculum covering the latest industry software and techniques. With the proper training, you'll be on your way to a successful career in motion graphics.
Ubi academy provides short-term and long-term career-oriented programmes to help you become skilled designers and programmers and develop the skills you need to succeed in a rapidly changing environment. As you learn, build your resume and become industry-ready. You will receive 24-48 weeks of industry exposure through our unique learn on-site internships. The students graduate prepared for a highly competitive world with a ready résumé and plenty of industry experience.
Choose the best to be the best in this competitive world.